neti
Meet Neti - Your time-tracking companion
Say 👋 Hi to Neti, our newest tool for creating custom reports from your Toggl data.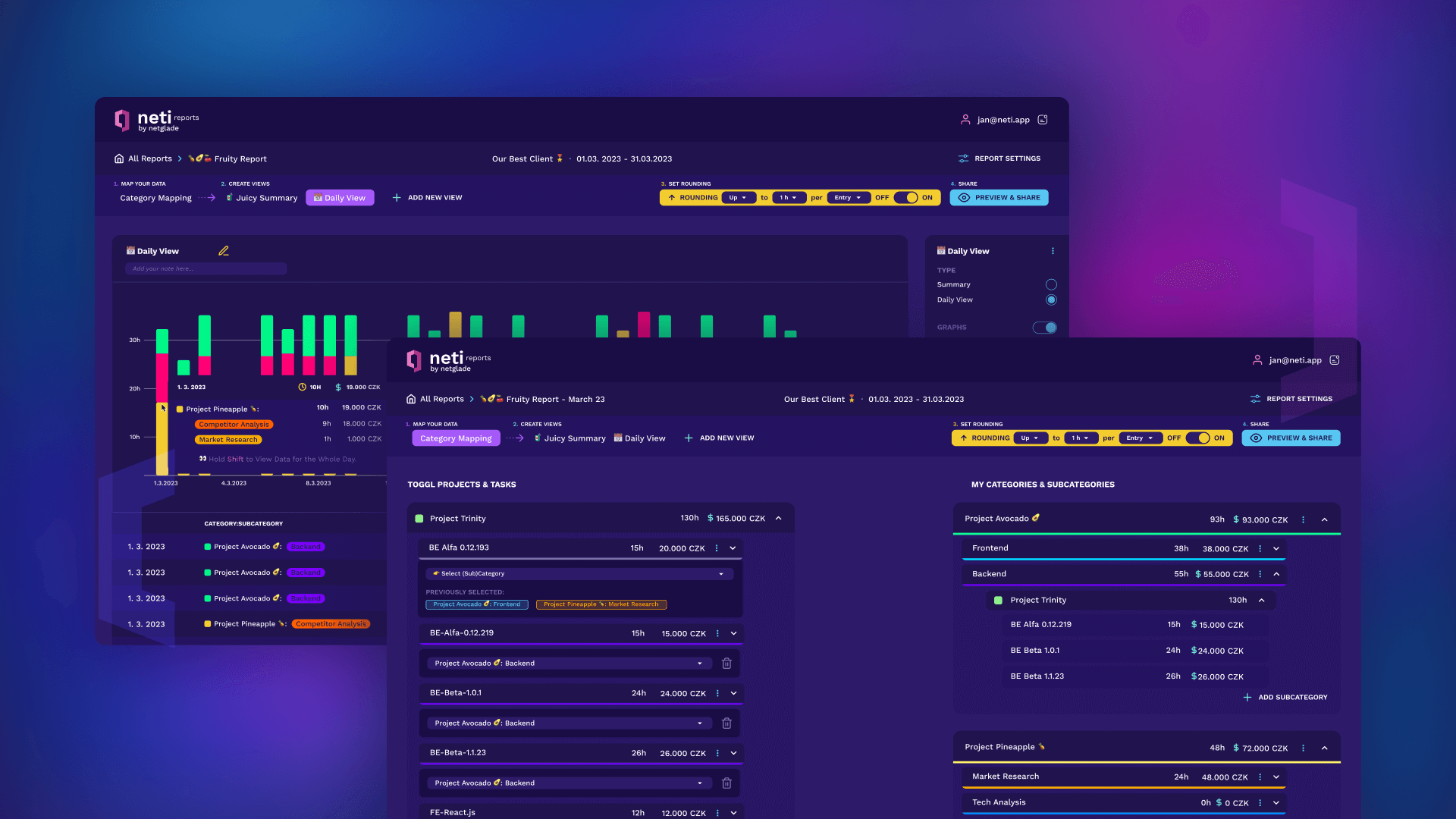 Is Toggl your go-to time tracking tool, but you find yourself needing that extra touch before sending out the report to your clients? If you answered "🤩 YESS!!", Neti might be the solution you didn't know you needed.
Enhanced Task Categorization 🦄
The main feature of Neti is task categorization. Let's say your client prefers straightforward categories like CapEx and OpEx. Instead of manually going through your toggl tasks and deciding which category they belong to, wasting your precious time every month, you can use neti and utilize one-time mapping. Simply create your primary categories, CapEx and OpEx in this example, and map your toggl tasks into these categories as you see fit. The best thing is that you only need to do this once. For every following month, just change the date and the mapping stays the same, saving you loads of time.
Cool? Well, it gets even better. With Neti, you can make multiple reports from the same data for various purposes. Imagine that in addition to your Financial Report (with Categories CapEx and OpEx), you need to make a Regional Report based on countries of your teams. Or you simply need to simplify your Toggl data to easily understandable, less technical language. Since you can create unlimited amount of Categories and even Subcategories, the possibilities are now endless.✨
Fig. 1: Creating multiple reports from one Toggl dataset with Neti is a piece of cake 🍰
Reports 📊
At this point you might be wondering, "So, I've mapped my data, but what now?" Well, now comes the fun part: You can create and customize your views to, essentially, view your data. So far we have 2 view types.
Summary View: As the name suggests, this one delivers a more compact view of your mapped categories, providing a broader perspective. It comes in handy if you need to quickly compare expenses, number of allocated people or time spent on each Category or Subcategory.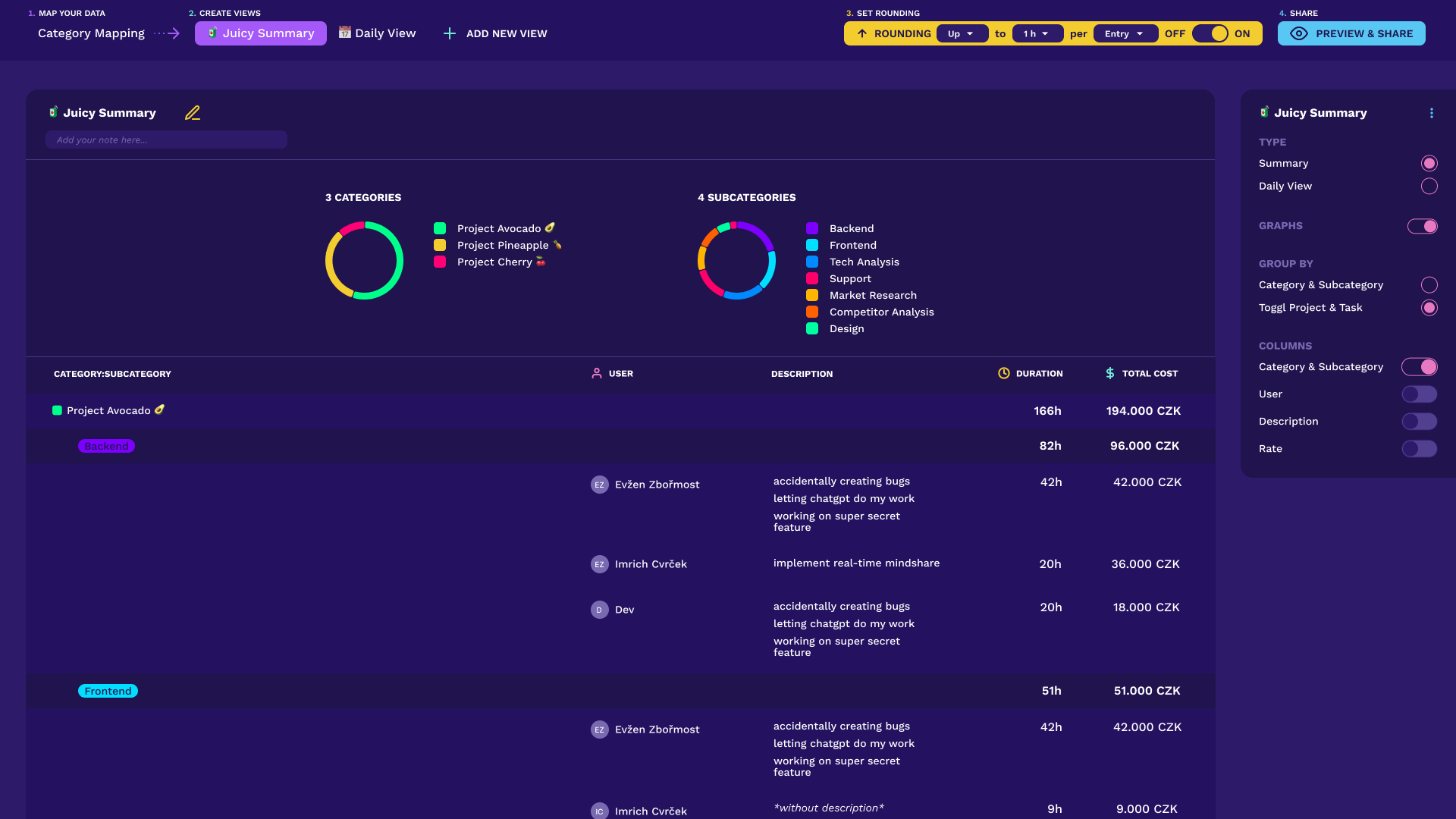 Fig. 2: Summary View - Ideal for overall insights
Daily View: Here you'll find every single entry for each day. Daily View is perfect for in-depth analysis, as it can double as a stunning wallpaper for your office.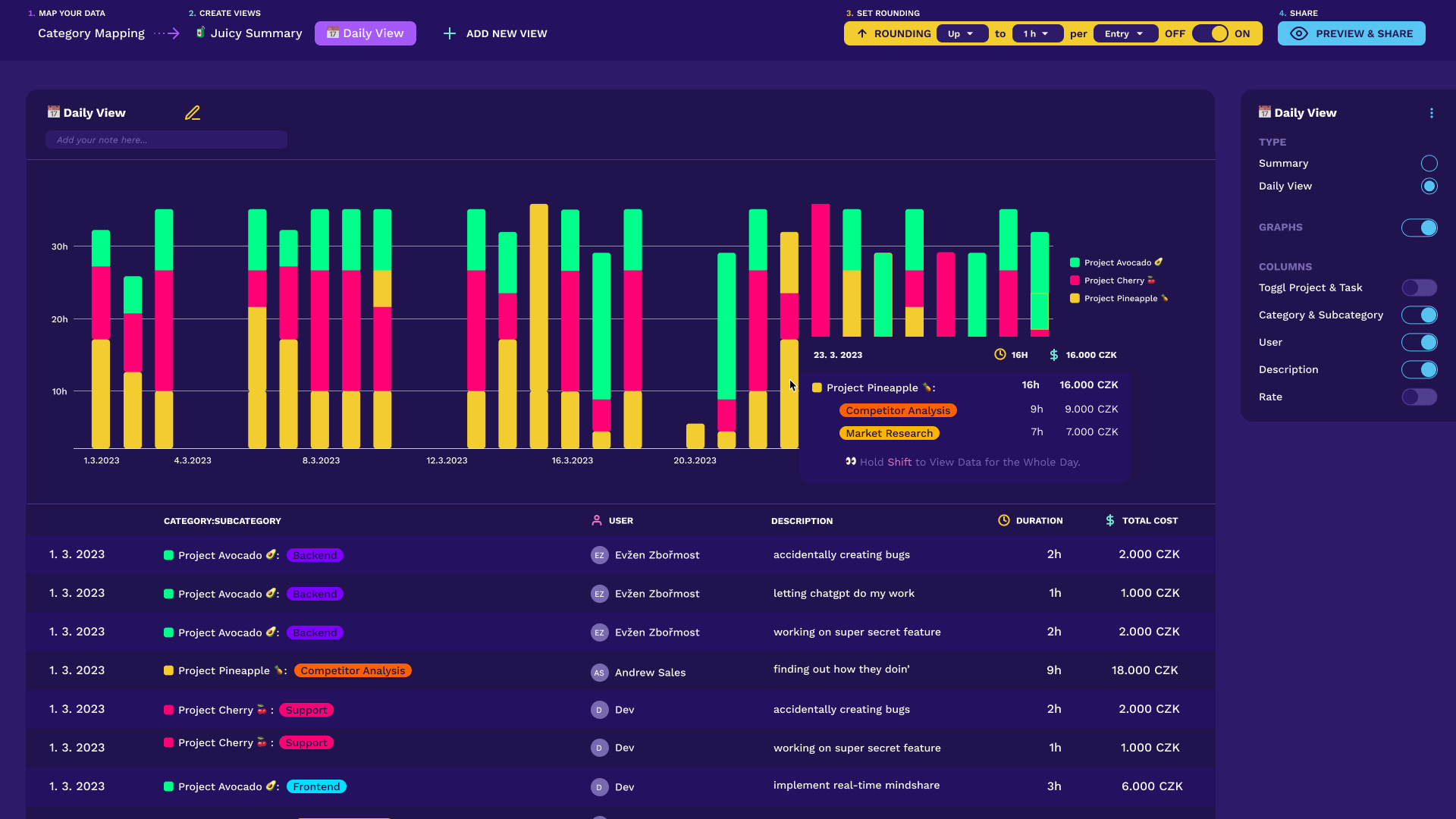 Fig. 3: Daily View - Perfect for day-to-day analysis
To walk your customers through the report or to explain points in more detail, you can add notes or descriptions with the integrated WYSIWYG editor for each View.
Rounding & Customization ⏰
Neti offers a slate of customization options, putting you behind the steering wheel of presenting your data. We understand that not every minute is necessarily noteworthy, which is why you can turn on rounding to make data more pleasing to the eye. Neti introduces 3 ways of rounding your data:
Round by Entry:

Every toggl entry will be rounded separately.

Round by Day and Description:

Entries from the same day of the same toggl project/task, from the same user with the same description, will be summed up and rounded.

Round by Day and Task:

Entries from the same day of the same toggl project/task, from the same user, regardless of description, will be summed up and rounded.
Alongside this main type of rounding, you can select if you want to round up, down, or to the nearest 2 hours, hour, 30 minutes, or 15 minutes.
Beside various rounding options to fine-tune your numerical data, you can show or hide specific columns to create reports that focus on what matters most, allowing you to create multiple views for different needs and different eyes. And since numbers alone lack the power of visual representation, Neti can display beautiful graphs with handy tooltips for each View type.
Share and export 📫
Once you've modified your views to your liking, you can share them with whoever needs them. Either via public link for easy access or exporting it as a PDF. With multiple workspaces, you will keep all your reports organised, secure, and accessible for everyone involved in their making. Teams can then easily access, edit, and share reports with others. This ensures that everyone is kept up to date with the latest information.
Give it a try, it's FREE! ✨
Well, that's all folks! At least for now. If you want to try Neti yourself, head to neti.app and see how Neti can make your life easier. Please note that it's currently still in super-alpha-early-access mode, so minor insectae could be present 🐞.